Japan's Culinary Heritage – Small Group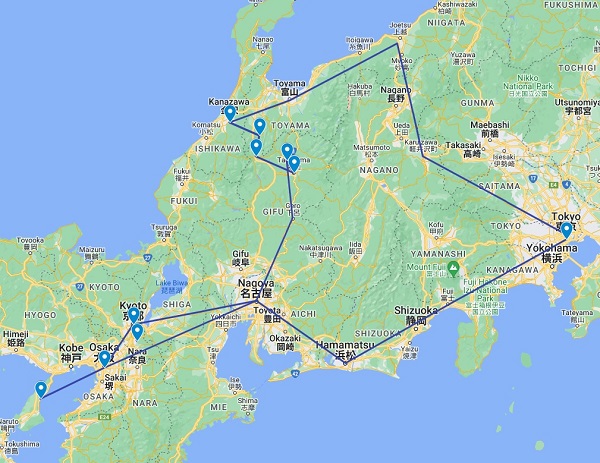 This culinary small group tour visits famous locations like the ancient imperial capital of Kyoto, as well as hidden rural villages and the unique culture of Awaji Island in the fabled Inland Sea, where culinary traditions have been handed down from generation to generation. Foraging for wild ingredients, harvesting the bounty of the land, cooking with emblematic figures, and alongside members of local communities, this culinary adventure will show you how food is the most intimate way to uncover Japan's history and culture.

Japan is blessed with rich natural products from the 'Satoyama' landscape, the border area between flat arable land where rice is grown, and the mountains. Managed sustainably over centuries, Satoyama is biologically diverse and supports a wide variety of wildlife throughout four seasons, offering a great variety of dishes and regional specialties. Japanese cuisine's unique qualities are the product of a long tradition of respect for the harvest of ingredients and for nature itself.


Food culture in Japan is also closely related to festivals and rituals and reflects the way of life in each particular region. Traveling from mountain villages to fishing ports, staying in rural thatched-roof houses, and in the dazzling cities, you will taste the sake, experience the food and the culture, awaken your senses and share unforgettable moments with people you'll meet on your journey.

Our adventure starts in Tokyo and takes us to the local food market in Kanazawa, then hunting wild plants with local villagers in Gokayama. Next, we travel to Shirakawa-go, a World Heritage Site, and Takayama, where a local community will host us in an old Kominca house. Here we learn about Okudo-san (earth oven) cooking and visit a sake brewery. In Asuka, the capital of Japan before Kyoto and Nara, we visit Era-san's family of organic farmers for an "outdoor kitchen" experience, using locally-produced vegetables. We visit a fishing port on Awaji Island before heading to the imperial capital of Kyoto where we enjoy a Kaiseki dinner in the exclusive setting of a wonderful property not typically open to the public. Your Kaiseki dinner is prepared and explained by chef Taro Katayama who has over thirty years of experience.


Dates:
September 22 to October 2, 2023 – almost full
October 20 to October 30, 2023
May 24 to June 3, 2024
September 30 to September 30, 2024
October 18 to October 28, 2024


Price per person:
Starting from US$5,020.00 based on double occupancy (subject to change without notice)