Frequently Asked Questions
We've put together some commonly asked questions (FAQ) to give you more information about Japan and Rediscover Tours. If you have a specific question or request that you can't find the answer to please feel free to contact us.

How do I pay for my Rediscover Tours tour?
You may pay for your tour by credit card, check or bank transfer. In order to reserve your place on the tour, Rediscover Tours requires a non-refundable 20%-30% deposit. Final payment is due 45 days before the first day of the tour for custom tours and 60 days for group tours unless otherwise indicated.

Will my electrical appliances work in Japan?
In Japan the voltage supply is 100 and the electrical sockets are the same flat 2 pin types (not 3 pin) as in North America. The frequency of electric current is 60 Hertz in West Japan (Kansai area, Nagoya, Hiroshima, Shikoku and Kyushu) and 50 Hertz in East Japan (Tokyo, Yokohama, Tohoku, Hokkaido). While most modern North American appliances will work fine, but maybe a little slower-in Japan, most European appliances will not. To be safe we advise you to check the specifications of your appliance.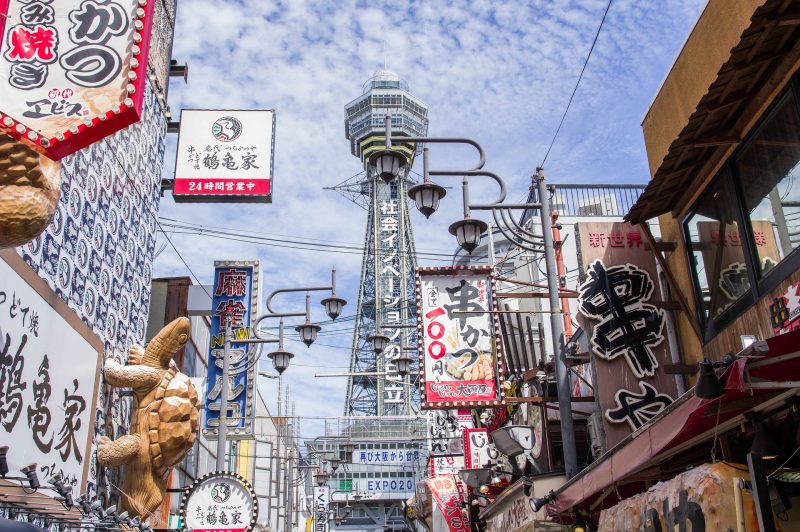 Is travel in Japan safe?
In general, Japan is a very safe country. However, in order to keep your money, credit cards, passports and other valuable items safe it might be a good idea to use a money belt or a similar travel pouch.

Do you have non-smoking tours?
Trains are non-smoking except the some cars in the Shinkansen Bullet Trains and limited express trains that offer both smoking and non-smoking cars. However, smoking is still a popular habit in Japan and many restaurants and coffee shops have a smoking section.



How physically strenuous are Rediscover Tours tours?
Traveling to Japan includes a lot of walking, climbing stairs and standing for long periods. All train stations are required to have elevators or ramps for wheelchairs but some popular attractions are not wheelchair accessible.  Shrines and temples usually have very long staircases at their entrance. Furthermore, it is not always convenient to take public transport everywhere so you should be prepared to walk for up to 15 minutes, sometimes with your luggage. Roller board suitcases work fine in Japan but please bear in mind that you may need to carry them up or down stairs.

Do you sell airline tickets?
Rediscover Tours does not offer airline tickets as you can get better deals online and book the exact flight you want.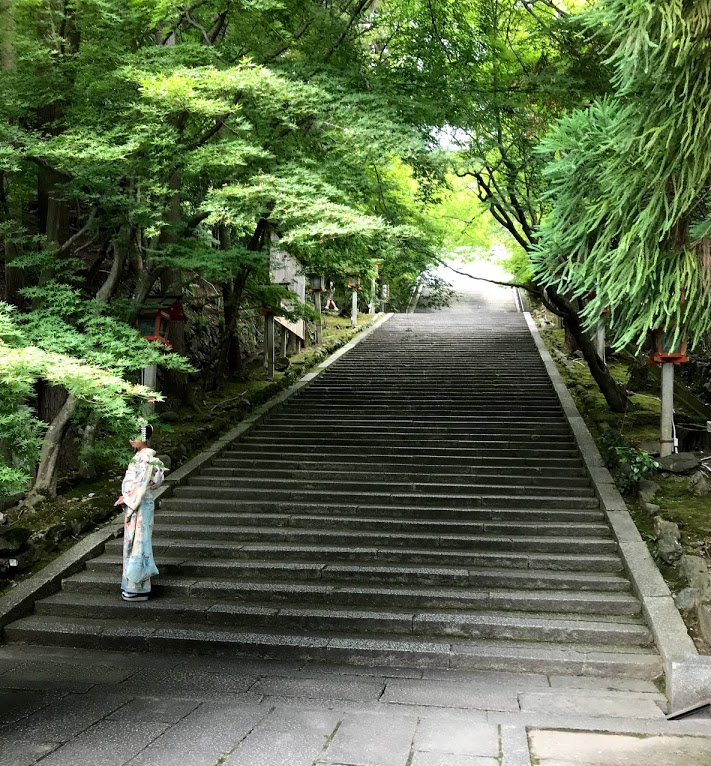 If I have questions about tours, can I contact you?
Yes, just fill out our Contact Us Form to ask any questions that you might have. If we do not contact you within a few business days please resubmit your request with a new e-mail address as our original e-mails might have been blocked by a spam filter.

How do I sign up for a Rediscover Tour?
After reading and agreeing to our Terms and Conditions and Cancellation policies, please fill out the payment form we sent you. A non-refundable non-transferable deposit is required for each tour. Please see the tour details for the amount of the deposit.

Should I bring extra money during the tour?
Yes, please prepare extra cash to pay for meals not included in the tour package, transportation during free times, souvenirs and other experiences. Japan is a cash society and many smaller places do not accept credit cards. Larger stores and restaurants do however accept them, so it is definitely worthwhile to bring them. Please make sure that you bring international credit cards. Tipping is not customary in Japan but there are a few exceptions.
In Japan, there is something called "Thank you Money" which is a kind of tip. It is customary to wrap the "thank you money" in advance in paper or put it in a small envelope. Amounts can range from 3,000 yen to 50,000 yen. Japanese have some superstitions about numbers so it is best to select one of the following amounts 3,000 yen, 5,000 yen, 10,000 yen, 30,000 yen, or 50,000. Please avoid "4" as it represents "death" kind of like "13" is considered unlucky in the West. Also, it is best to have the first number in the amount to be odd like 3 or 5. "Thank you Money" is only to be paid to guides, high-end ryokan inns, luxury hotels, and high-end restaurants. You do not need to pay it at normal restaurants or if the service is average. For your private guide, 3,000 yen or 5,000 yen is enough.
Do I need to have a Visa?
Please contact your nearest Japanese embassy or consulate for details about a tourist visa, documentation and other requirements to visit Japan. For more information see the website of the Ministry of Foreign Affairs of Japan at https://www.mofa.go.jp/j_info/visit/visa/index.html

Do I need to speak Japanese?
While it is not necessary to be fluent, Japanese people are usually not very fluent in English and they will be pleasantly surprised if you master a few basics like 'please', 'thank you', or 'good morning'. You can find more information and a few basic sentences in Greetings and Language.

What should I pack?
As you will be carrying your own luggage throughout the tour, it is best to pack light. Casual clothing is acceptable for traveling in Japan, unless you plan a special dinner. Shrines and temples do not have dress codes but since they are places of worship, conservative clothes should be worn.
If possible, bring slip-on shoes. In Japan, you are asked to take off your shoes when entering a home, Japanese-style accommodations, shrines and temples and even in some restaurants. You will be taking off your shoes continuously in Japan and it is much easier to do so without having to tie and untie shoe laces every time. Make sure you also bring a pair of comfortable shoes as you will be doing a lot of walking during the tour.

Is it better to pack one large bag or two smaller ones?
We suggest you bring two smaller bags rather than one large bag. As you might be using lockers a few times during the tour to avoid carrying your bags everywhere, it will be easier to find a luggage locker to fit two smaller bags. Also, some of Rediscover Tours's tours will arrange for part of your luggage to be sent on by special courier to your next place of accommodation, to avoid you having to carry all your luggage. In this case, part of you luggage will need to be sent on the previous day so it might be best to keep a separate bag to carry anything you may need immediately. Please leave enough room in your suitcase to take home things you may buy in Japan.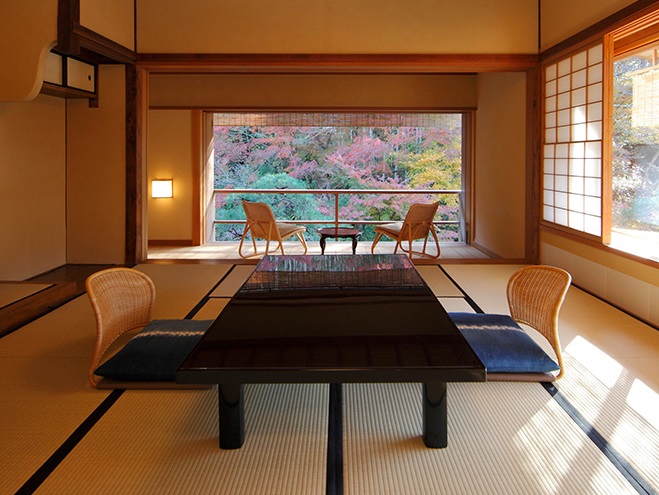 Are there private baths in the rooms?
Depending on the accommodation, your room may or may not have a private bath or toilet. If the accommodation only offers public baths, the baths for men and women will be separated.

Will Japanese get upset if I don't follow their etiquette?
Japanese are very forgiving and will immediately recognize that, as a foreigner, you are unfamiliar with their etiquette rules. It might be nice to know some of the basic etiquette in advance however and you should try to follow them the best you can. You can find more information in Travel Tips.