Kumano Ancient Trail – Small Group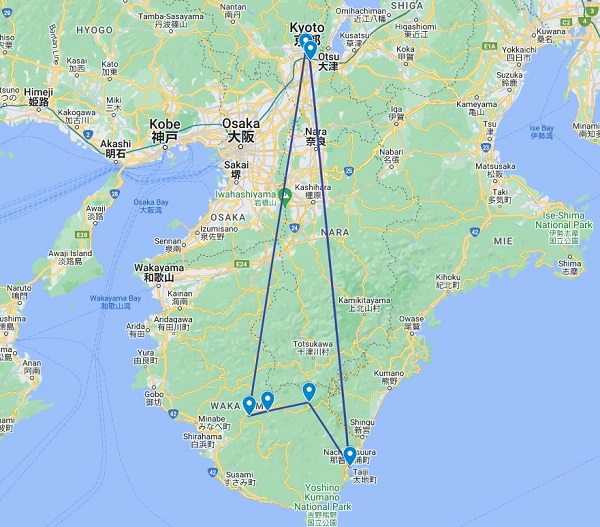 This small-group tour shows you the Kumano Kodo, or Kumano Ancient Trail, which is a pilgrimage route to Kumano, part of the mountainous Kii Peninsula that stretches south from the Kansai cities of Osaka, Nara, and Kyoto. The well-maintained trail threads its way through deep valleys, mountains, and small villages to offer a wonderfully varied hike over four days.


Stay at comfortable family-run inns with excellent food, soak in natural hot springs, and visit the shrines along the way. The pilgrimage routes to the three great Kumano Shrines – Kumano Hongu Taisha, Kumano Nachi Taisha, and Hayatama Taisha – were popularized during and after the Heian Period (794-1185), when the Imperial family and nobility began to seek salvation in sangaku shinko (a belief in the supernatural power of mountains), rather than through common religious practices. Emperor Gotoba (1180-1239) made no fewer than thirty pilgrimages to Kumano, recording his thoughts and feelings in the Kumano poems.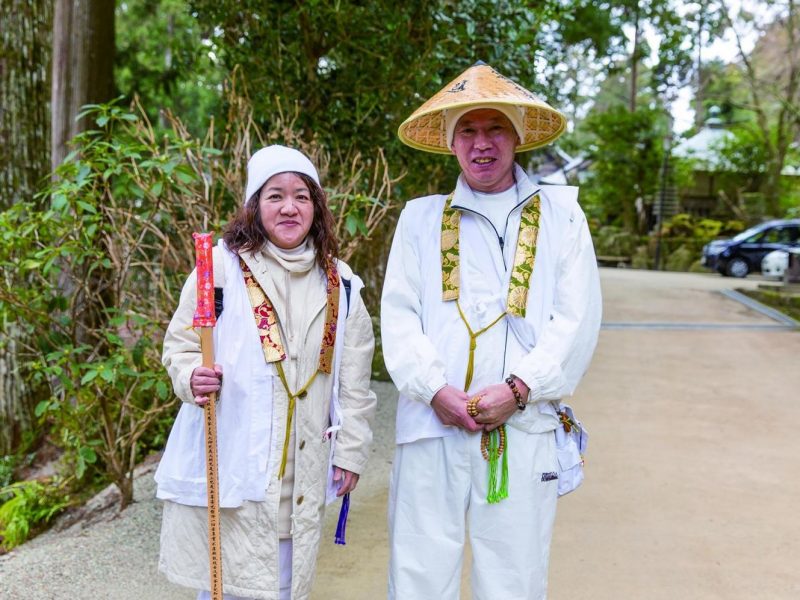 Our journey begins in the modern city of Kyoto, and we travel south by train along the coast and spend four days hiking the Nakahechi, one of the Kumano Kodo trails, and a UNESCO World Heritage site. There is a day mid-way to relax, with a gentle ride along the Kumano River to the Hayatama Taisha Shrine. We cross the Kii Peninsula on foot to its eastern coast, and the fishing town of Katsuura, with two nights at a hot-spring hotel and a further optional day of hiking. We finish by traveling on to Kyoto by train. On small-group guided tours, your guide takes care of luggage arrangements for you.


Dates:
October 18 to October 26, 2023 – Full
November 1 to November 9, 2023 – Full
April 8 to April 16, 2024 – Full
May 8 to May 16, 2024
June 6 to June 14, 2024
September 25 to October 3, 2024
October 16 to October 24, 2024
November 9 to November 17, 2024
Price per person:
Starting from US$3395.00 based on double occupancy (subject to change without notice)