Our Coast to Coast Japan Tour will bring you along the Seto Inland Sea. First you will visit the traditional town of Kurashiki and then move to Naoshima famous for modern art. Later you will be going North to explore less touristy sights such as Matsue, Kinosaki Onsen, or Ine. In fact the tour will pass through some of the must-do in Japan like Osaka, Nara, Himeji, and Kyoto as well.


Tour Themes:
Cultural
Traditional
Rural Japan


The price of the above tour will vary depending on what you want to do, where you want to go and other details. For help estimating your budget please see
https://www.rediscovertours.com/private-tour-pricing/
---
This once-in-a-lifetime tour combines the best of Kyushu giving you a chance to explore fully the island and its culture from Fukuoka down south to Amami Oshima. You will first rent a car and head to Kurokawa Onsen to relax in a ryokan (traditional inn) with a hot spring bath and a gourmet dinner. The next day you will face nature on its wildest side around Mt Aso volcano.

Then it will be time to discover the legends of Takachiho Gorge before stopping in Kumamoto and witness the reconstruction of its famous castle. Later you will head to Kagoshima where stands Sakurajima (one of Japan's most active volcanoes). After breakfast in Kagoshima, you will visit Chiran Samurai District. This town preserved houses and gardens that are about 250 years old. Next, you will head to Ibusuki for a black-sand spa.


After dropping off your rental car you will onboard for a 3 hours ferry ride and disembark on Yakushima Island. The subtropical island of Yakushima famous for its wildlife and cedar forests. The oldest trees are said to be over 7000 years old. Finally, the cherry on the cake: you will fly to Amami Oshima who will show you all its splendor!


Tour Themes:
Cultural
Anime
Rural Japan


This tour can be fully customized.
The below itinerary is an example of a Classical custom tour.
Price per person based on double occupancy for two travelers:
Classical: from US$5,730
Superior: from US$9,450
Luxury: price upon request
Request a Quote
---
This tour is a benediction for white sand, snorkeling, tropical mood lovers. Your journey starts in Naha, the historical capital of Okinawa. You will take a day trip to Kerama Islands. Its crystal clear water will allow you to see dozens of meters below the surface. Diving and snorkeling are both available for all levels. The next day your private local guide will show you around the island of Okinawa (Shurijo Castle, Okinawa Prefectural Museum and Art Museum, Yachimun Street, Shurikinjocho Stone-Path Road,…).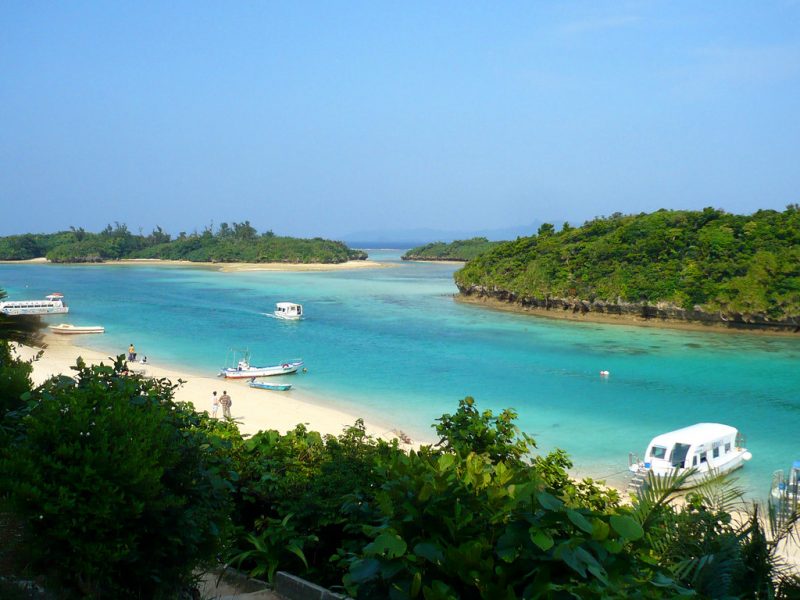 Miyakojima will be the next island you visit for 2 days. Every year it leads the rankings of Japan's best beaches. Then you will head to Ishigaki and Taketomi islands. You will land on a phantom island, enjoy snorkeling, and a unique paddle-board night tour in the mangrove. Last but not least, Iriomote the most preserve island in Okinawa will offer you activities such as hiking in the jungle, exploring mangroves, snorkeling,…


Tour Themes:
Cultural
Honeymoon
Wildlife


This tour can be fully customized.
The below itinerary is an example of a Classical custom tour.
Price per person based on double occupancy for two travelers:
Classical: from US$5,400
Superior: from US$7,110
Luxury: price upon request
Request a Quote
---