Japanese Snow Monkeys
You might think that hot springs are reserved for humans; but if you visit the Jigokudani Park you will probably be sharing your bath with Japanese Snow Monkeys.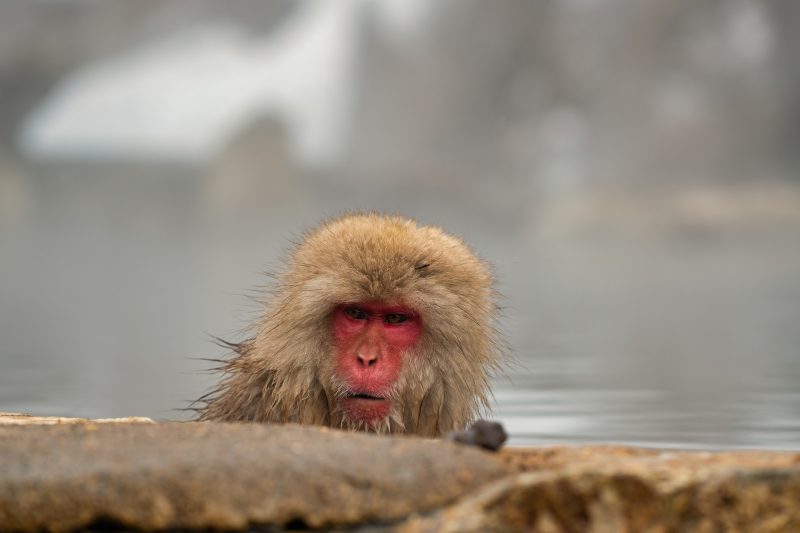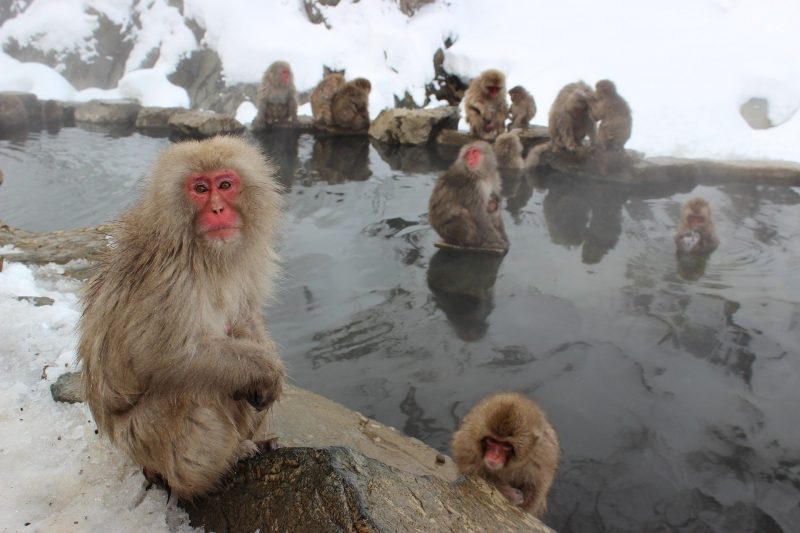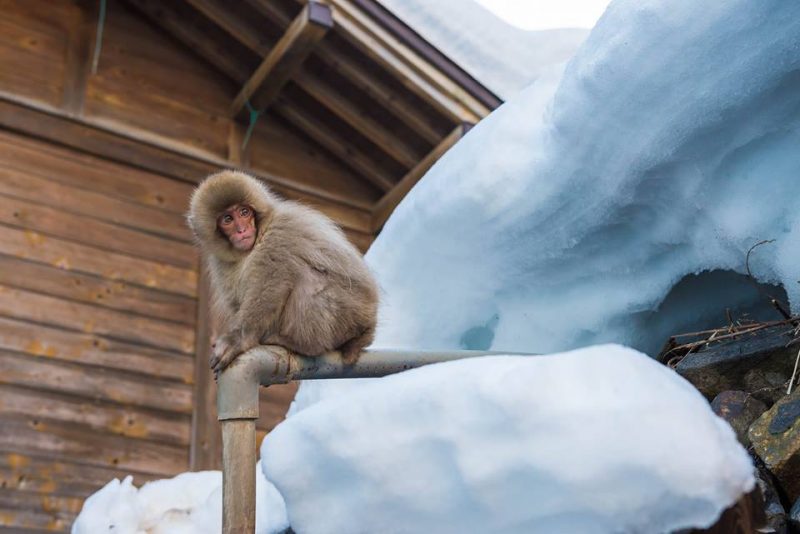 The Jigokudani is located in the Japanese Alps, outside of Nagano. Jigokudani (meaning "hell's valley") took its name from the steam and boiling water of the hot spring. Because it is located in the mountains, about 850 meters (2,800 feet) the heavy snowfalls cover the area for at least 4 months a year.
During the cold winter, the hot spring of the Jigokudani is a real Eden for the monkeys living in the valley. Hot baths are a necessity for the monkeys to keep themselves warm; but it is also interesting to see that their behavior is very similar to human.
The Jigokudani Monkey Park is open all year long, however the best season to go would be winter. When the valley is all white and monkeys are all playing around the hot spring bath.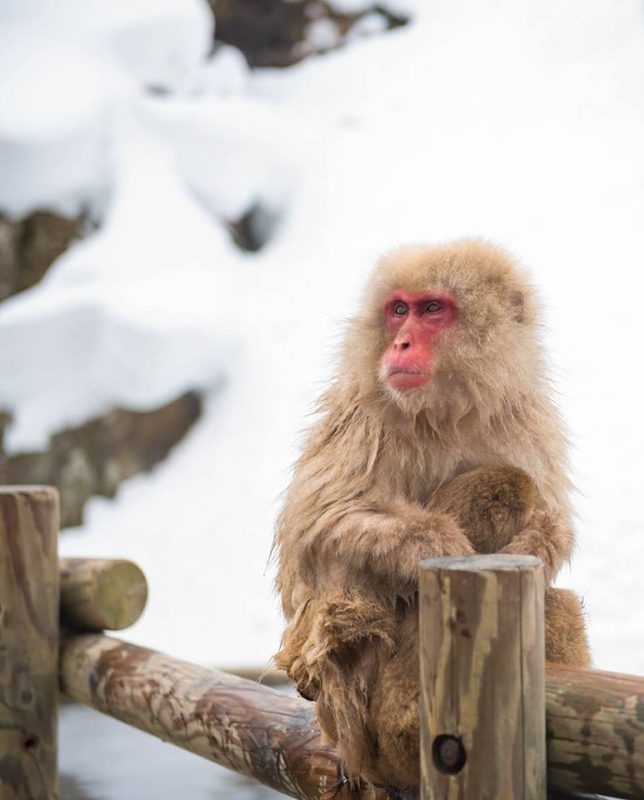 How to go there?
From the JR Nagano station; take the Nagano Dentetsu Rail Line bound for Yudanaka train station. From Yudanaka train station, take a bus to Kanbayashi Onsen bus stop. Then you must walk about 30-40 minutes (2kms or 1.25 miles) to the ryokan. It gets dark quickly and there are no lights along the road leading to the ryokan, so its better to arrive early. Also, a backpack would be more convenient that a large suitcase. It is a good idea to leave most of your luggage at JR Nagano Train Station.


Where to stay?
Korakukan Jigokudani is a rustic mountain minshuku and is the only ryokan (only 100 meters) in the Jigokudani Yaen National Park. Korakukan Jigokudani has 12 traditional Japanese-style rooms. There are indoor and outdoor hot spring baths for both women and men at Korakukan Jigokudani (and monkeys frequently visit the outdoor hot spring baths). There are also two "family baths" which can be reserved for private use. From the outdoor hot spring baths at Korakukan Jigokudani, the nearby hot spring geyser can be seen.