Hot Spring Experience, the Japanese Onsen
By: Andrew Daniel, Ontario, Canada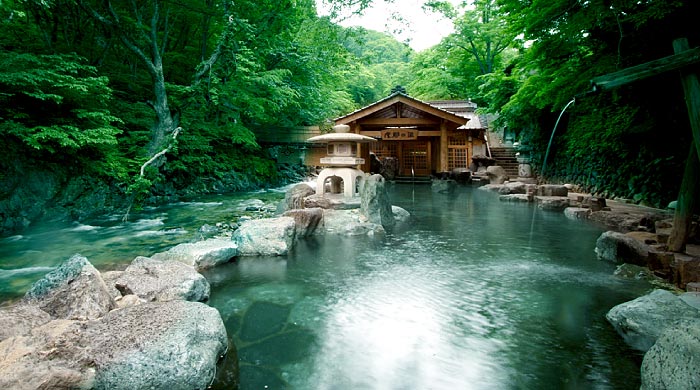 I went to Takaragawa Onsen in Gunma Prefecture, near the Gunma-Niigata Prefecture border. It is one of the most famous outdoor hot springs in Japan, and you can sometimes see it on the cover of Japanese hot spring magazines.


It is a mixed (men and women) outdoor hot spring. After you pay a few hundred yen admission fee, you go into a hut which contains a large bathing area and changing rooms.


The hot spring is situated on both sides of a rapid-flowing mountain river. Bathers sit in the pools on both sides of the river, and different hot springs had a different temperature. To get to the other side of the river, bathers would cross a small suspension bridge.


Most of the bathers were middle-aged and older, and towels were provided to cover yourself. There were three main bathing areas, and one was only for women.


I went in March and you could still see snow. In summer the pools would be warmer but in winter it would be wonderful to lie back and watch the snowfall all around you.


There are minshukus and ryokans located at the hot springs, and a 2 day trip to the pools would be wonderful. I highly recommend visiting Takaragawa Onsen.