Farmhouse Stay in Ainokura
When you think of Japan, contrast will be all around. Modern building next to hundred years old temples, convenience store open 24/24 next to a traditional building, … There is a place well known for its farmhouses with thatched roof (Gassho-Zukuri) and for the contrast it provides to our daily lives: Ainokura. This small village in Toyama prefecture is a real surprise and for sure one of the best hidden Japanese secrets.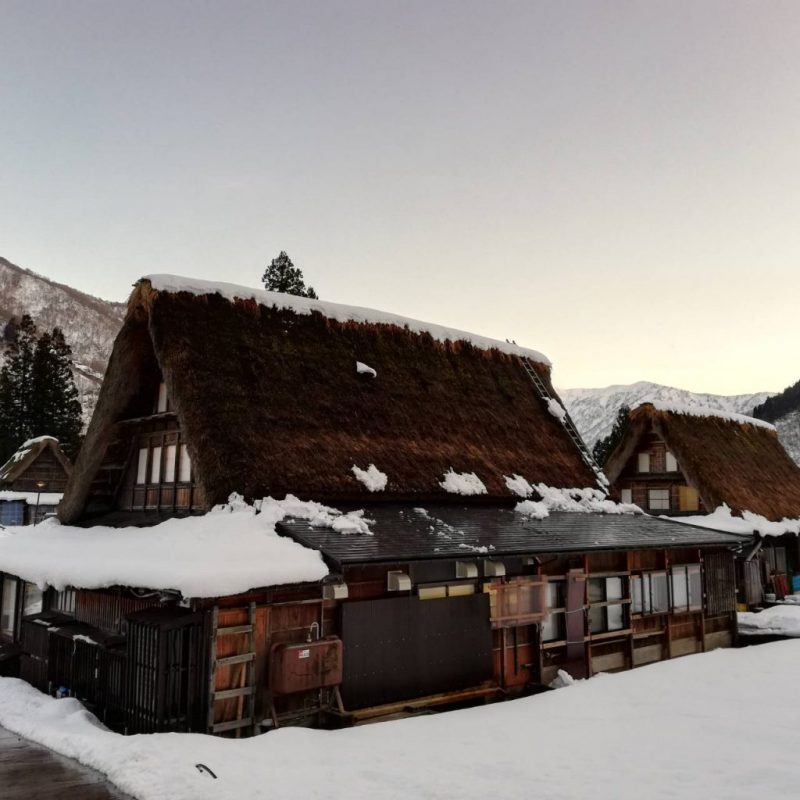 This trip was on February 19th and 20th, 2020. I brought my small family to Kanazawa and finally to Ainokura. From Osaka, we first took the Thunderbird for about 2 hours and 40 minutes. Seats on the right side are preferred because you can have a good view on the Lake Biwa which is between Kyoto and Kanazawa.
Once we arrived in Kanazawa, we took a bus for 20 minutes to visit the famous Kenrokuen Garden. It's on the top of a hill next to Kanazawa's castle. The park is beautiful and everyone is happy to take pictures on the stone bridge with the Kotojitoro Lantern in the background.


Later we went back to Kanazawa Station, had lunch and rode on the Hokuriku Shinkansen. Though it is in operation since 2015 it still looks new. It's super clean and very comfortable compared with the Thunderbird.


From Shin-Takaoka Station we took a bus bound for Shirakawa-go. The bus ride is about 1 hour long between Shin-Takaoka and Ainokura. The bus will first pass through a plain with beautiful mountains all around. Once arrived in Johana the bus will climb the mountain, pass a long tunnel and there you are: snow, deep valleys,…!


Ainokura is well hidden, until the very few meters you cannot see the village. But just after a right turn it's in front of you.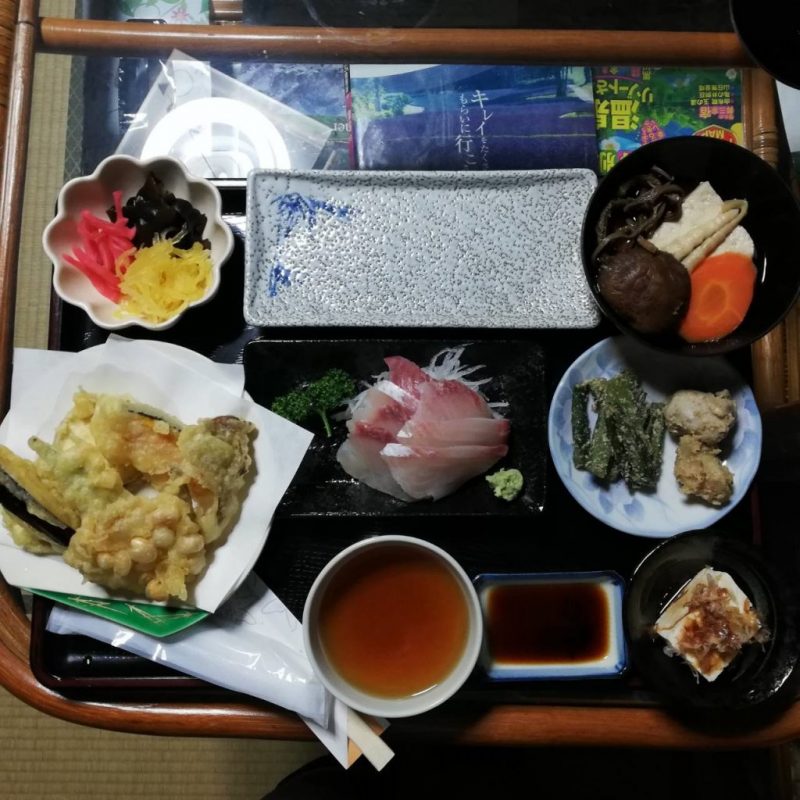 Because we took the last bus of the day, we arrived after 17:00. So I called Goyomon to inform them that the bus would arrived at 17:18 and she kindly came to pick us up at the bus stop.

After we arrived, we got to meet another guest (a kind woman from Fukuoka). We left our luggage in our room and went for a walk around the village. Then we had a huge dinner, we couldn't eat all. For dinner I really enjoyed the raw carp! I eat a lot of raw fish, but it was my first time to have raw carp; it's delicious!


Once we finished dinner we went outside to watch stars. We got lucky, the sky was clear and very beautiful. Then we took a hot bath, relaxed and slept pretty early because it was a long day for everybody.


In winter sleeping in a Farmhouse is not like sleeping in a Western style hotel. They use kerosene fan heaters; so it smells and once you stop it you will soon get cold. So please bring warm clothes and pajamas.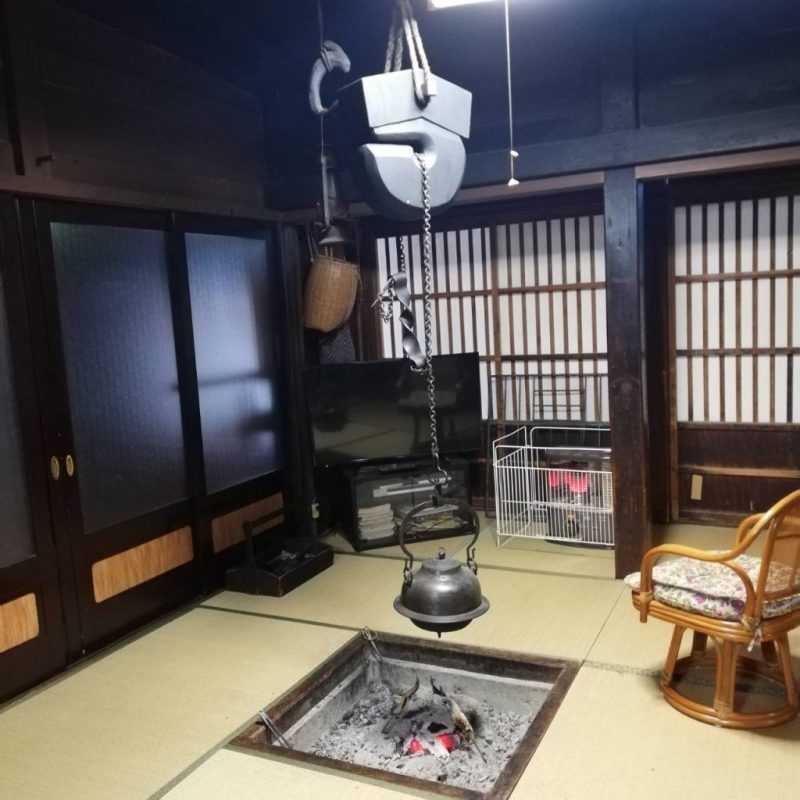 The next day we first enjoyed breakfast and then it was time for my daughter, my wife and I to play in the snow. My daughter was so looking forward to it! She wanted snow,…well she got snow! In 2020 there was only a bit of snow in Ainokura but more than enough for us. We borrowed a sled from Goyomon and really had a time.


We also visited the Farmhouse Museum at Yusuke; it's a probably the largest Farmhouse with a large room in the center. This one has 3 floors and you get to see how the roof was assembled.


After greeting of Farmhouses in Ainokura it was time to start our trip to go back home (about 5 hours). We had a really good time and I hope my daughter will remember it.
By Vincent Penez.