Discover Japan by Bicycle
What better way to explore Japan than by bike! Explore Japan at your own pace; in the cities, back-road cycling or road bike tours, and holidays in Japan. Cycling in Japan is for everyone, from families to cycling aficionados. From a single day ride to a full cycling tour all around the country, we will design the best cycling tour for you.


Best Cycling Destinations in Japan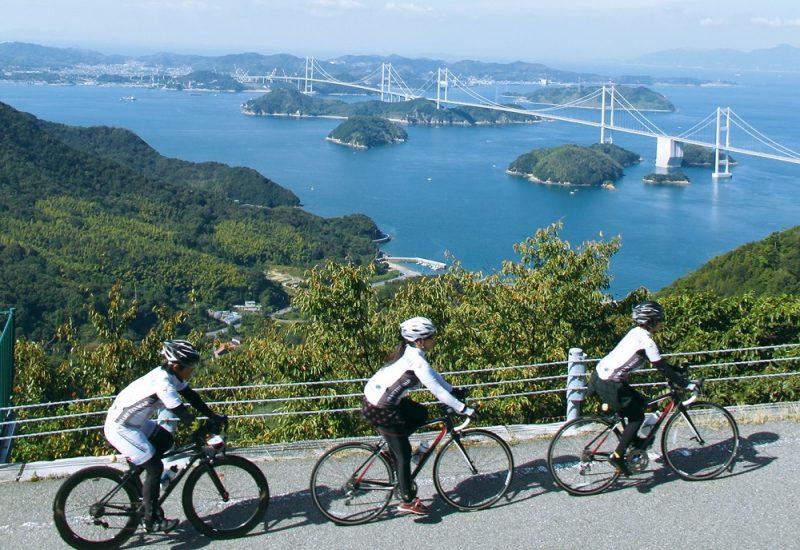 The Shimanami Kaido is the road/bridge that connects the islands of Honshu to Shikoku. It is 60 kilometers (37 miles) long and passes over six small islands in the Seto Inland Sea. The best way to enjoy this route is by bike and staying at a minshuku inn where you can try local home-cooked food along the way. The Shimanami Kaido begins on Honshu in the town of Onomichi. It then leads crosses the six islands of Mukaishima, Innoshima, Ikuchijima, Omishima, Hakatajima, and Oshima, before finishing on Shikoku at the town of Imabari. Don't worry about getting lost; simply follow the blue line on the road. Along the bridges, there is a designated cycling path separated from the road which helps to make your bike trip more comfortable and enjoyable. The calm sea, wonderfully scenic islands, and magnificent bridges attract visitors from all over the world. Your Japan travel expert will arrange rental bikes (electric-assist bikes if desired) and luggage shipping services for you.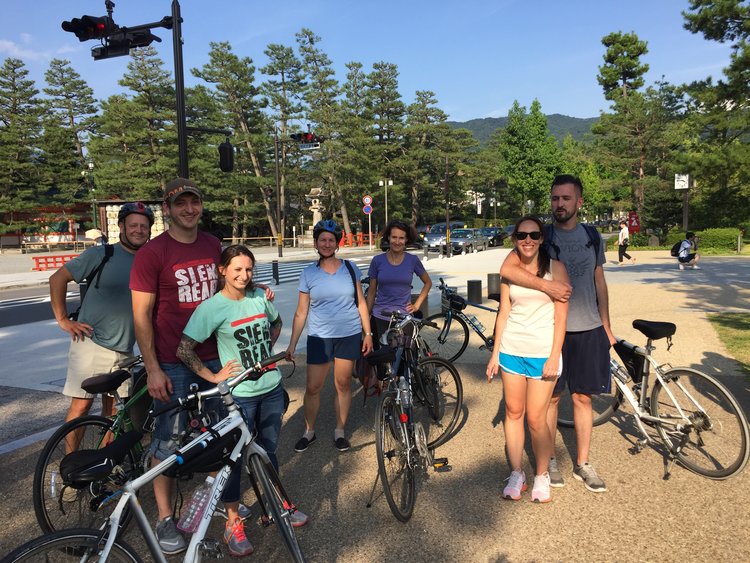 Discover the ancient capital stress-free!
Kyoto has so much to offer! But its public transportation is not that great; so we recommend you to discover the ancient capital with a cycling tour. A half-day cycling tour of southern Kyoto with the rest of the day free to explore on your own. During your guided tour you will visit Toji Temple, a Shingon Buddhist temple. Then you will visit Honganji Temple, a large temple compound located northwest of Kyoto Station with many beautiful buildings of historical and architectural significance. The next stop will be the famous Fushimi Inari Shrine and its 1,000 torii gates. Then Tofukuji Temple and its Zen Rock Garden before heading to Gion the Geisha district.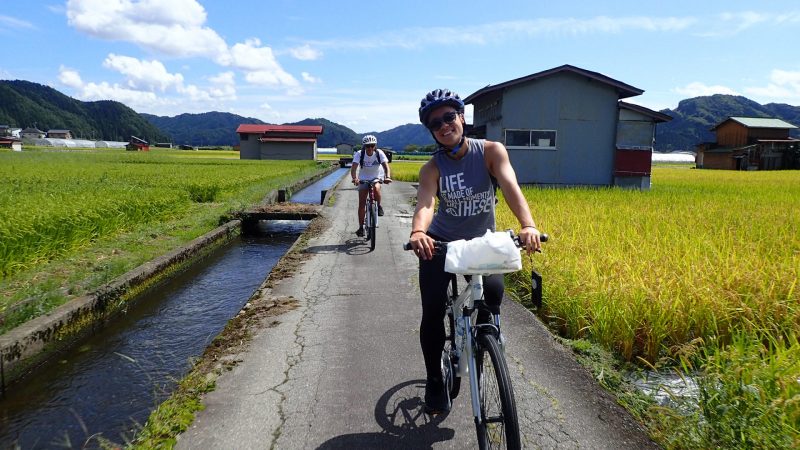 Located near Takayama, we invite you to discover the quaint town of Hida Furukawa by bicycle. You will join a guided small group rural bike tour to see the countryside of Japan. The tour will last about 3.5 hours and will be 22 km (13.6 miles) long. The tour is at a slow pace and there will be plenty of time to stop and take photos.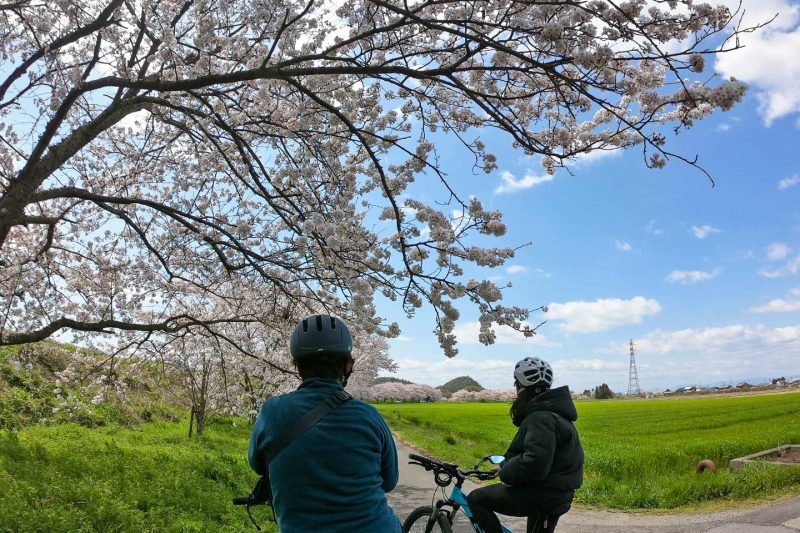 Take a break from the city! Japan is not only an ultra-modern country. From Kyoto, we invite you to join a small group cycling tour in Shiga Prefecture to discover the rural side of Japan. Just a 20-minute Shinkansen Bullet Train ride from Kyoto. You will walk along the historic main street of Samegai which sits alongside a relaxing river known for the rare aquatic flower known as baikamo. You will have a chance to visit a local temple and shrine which you will notice is quiet and peaceful. You will then head to a local butsudan Buddhist altar craftsman studio and learn how he crafts wood into one of the most important objects in a Japanese family's home. There are also other artisans in this area that you will visit. The entire experience will take 4 to 5 hours.



Speak to your Japan Travel Expert
We will keep perfecting your itinerary until you're completely happy and ready to book +1-248-747-4048






Popular Cycling Tours